The writer and her writing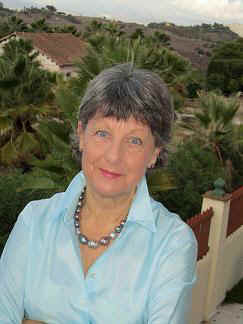 I grew up in North Devon, England, spending each summer either on the beach or wandering around Cornwall and Exmoor. Like most of my family I'm an outdoors sort of person; I can get very edgy if bad weather keeps me in all day.
Before settling down to be a full-time writer, I spent many years as a teacher in international senior schools in Europe. This brought me into contact with some splendid people from all over the world. It also heightened my awareness of how young people, and not so young people, have to adapt to new environments: how one almost has to develop a new persona to be successful in a culture very different to where your parents were born and raised. How people adjust to new environments is a theme running through my linked novels The Empress Emerald and The Chosen Man.
Nowadays, I work by a window with wide views of the Sierra de las Nieves, in the Province of Málaga, southern Spain. Apart from fiction I also write school text book material so I am always busy. At present though, I am finishing a crime story set in a Cornish village during World War II and planning another novel about the wicked rogue Ludovico da Portovenere for next year.
The great thing about writing fiction is that you can literally make things happen, as long as events and their repercussions remain within the realms of possibility. Setting a story in a specific epoch, however, means it has to be as historically accurate as possible. Fortunately, I enjoy doing research, and constantly get side-tracked by fascinating details. Truth is stranger than fiction they say: I often think if I wrote that, no one would believe it.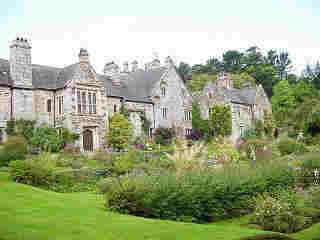 This house, Crimphele (pronounced Crimp/heel), where Davina (in The Empress Emerald) and Alina (in The Chosen Man) live, is based on the lovely Tudor mansion, Cotehele, a National Trust property on the River Tamar not far from Callington. The story of what happens to Alina is, in some respects, Davina's story in reverse. The rogue Ludo in The Chosen Man is also an ancestor of Leo Kazan, the main character in The Empress Emerald. I am particularly interested in how genetic inheritance informs our personalities and life choices; how aspects of appearance follow through or skip a generation, how, for example, a great-grandson can be the image of his great-grandfather and share his character traits.
If you have a favourite character you would like to know more about something in any of my novels, do let me know.
Email: jgharlond@telefonica.net